Pathfinder Uniform
Pathfinders wear gray or blue campaign shirts with their group necker. The shirts should be button-up and have pockets on both sides of the upper chest. Pathfinders may also wear a campaign hat, beret or carry a staff as part of their uniform.
Pathfinders wear the tenderfoot badge on the left side, the WFIS badge on the right. A detailed example with info on how to wear all the badges is included in the Badge Guide from the new handbook.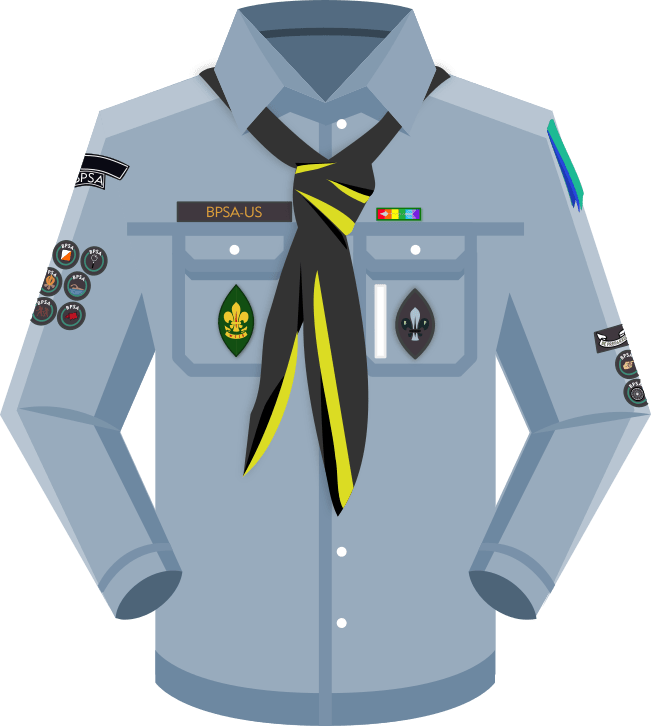 Sneak Peek!
The new Pathfinder Handbook is still in development. But you can download 3 chapters of it that include all 101 and new badges and other awards. It also has a guide for where to put badges on your uniform with the new program.  The PreRelease Pathfinder Handbook can be downloaded now.
Click here to download the current Pathfinder Handbook. It still has requirements for Tenderfoot and Second Class and important instructions for scouting skills.
More Great Ideas and Info
The Articles on this site are full of lots of great information about running a Pathfinder section. Check them out!