First Archer Badges Awarded
PLEASE NOTE: Since the publication of this post, the Pathfinder Handbook has been published. You can learn more about it here in the
announcement on the OSG website
.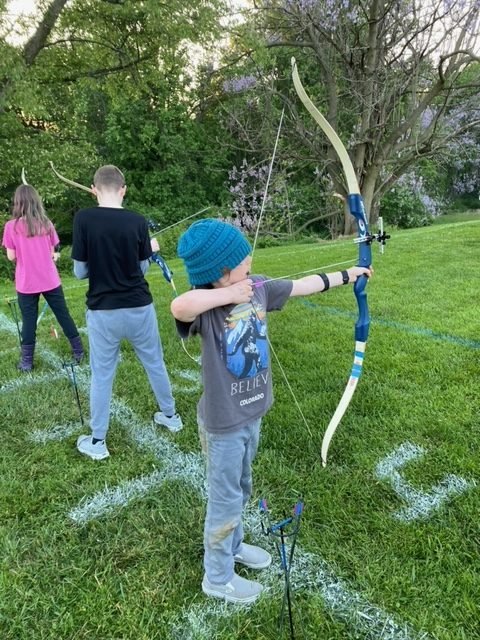 Congratulations to the Pathfinders of the 64th Brandywine, in Pennsylvania! Seven of them have been awarded the New Archer Badge in the updated Pathfinder Handbook. They are the first OSG pathfinders to receive these new badges.
Their scout master shared with us these pictures. We are so happy to see Pathfinders out there having fun and learning new skills!  The Archer badge has a long list of requirements and these pathfinders worked hard to earn it! Way to go, Pathfinders!
If you would like to look for badges for your pathfinder to earn, you can check out the 101 new badges in our Prerelease of the Pathfinder Handbook.